Congratulations to Precision Window Cleaning, a member of IMS for almost 9 years, for earning the Angie's Service Award in both 2017 and 2018! Well done!
Bob Smith
Precision Window Cleaning LLC
Marengo, OH
For over 25 years, Simma's has been recognized both locally and nationally for its great cheesecakes, wedding cakes, conventional cakes and pastries in the A-list for Wisconsin. It has been featured in the Wisconsin Bakers Association, Milwaukee Magazine, and the Shepherd Express newspaper! It is truly marvelous to have you in our network for 10 years running!
Christina Rosio
Simma's Bakery
Wauwatosa, WI
I have been a member of IMS since 2006. I feel it was the best decision I have ever made concerning my business. My IMS dollars are great discretionary money that I can spend anyway I want. It gives me the flexibility to do things with my home, office, vehicles, and travel without taking cash out of my business. I have also learned that membership gives me new cash customers also. If I take excellent care of other IMS members then they will in turn send non IMS members that are their friends to me. So I think it is a WIN WIN for everyone.

Bill Clark
BC Electric
Covington, KY
"My trade broker at IMS Barter is on top of his game as he provides outstanding service and follows up for me. I appreciate his attention to detail."

Jeff DeCoste
The Cleaning Authority
Brookfield, WI
Congratulations to Pampas Churrascaria, a Brazilian steakhouse and member of IMS since 2007, for winning the People's Choice Stevie Awards for favorite customer service in 2018! We are happy to hear about your good service and to have you in our network.
Bill Drexel
Pampas Churrascaria
Las Vegas, NV
IMS has brought us many new customers since 1990 that have since developed into regular diners at our restaurant. This strong and reliable word-of-mouth advertising has also brought us more new cash customers.
Bob Bode
Saluto's Restaurant
Gurnee, Illinois
You know, I am really loving IMS. Did you see I am cleaning another office on trade once a month now? Here is why I like IMS - I would normally not spend $1,000 to get professional training videos or a professional website. But it is less painful thru IMS, which means a professional looking business. My videos are being shot in January ! Probably in February or March I will get a professional website done! Then eventually marketing ! Seriously, i would not be able to afford to get my wife $50 perfume, but I can get her the best thru IMS. My sons birthday pizza - IMS ! Hey, IMS is going to really help with the marriage!

Clinton Jones
Agape Clean
Rochester, NY
"I have worked with my IMS trade broker for several years now using the IMS Barter system. He always provides knowledgeable information. It helps me to make informed decisions on how to adequately use my trade dollars. He works with me to manage my account and help get the "word out" which has greatly increased business in our practice. He is available by phone to provide clarification and/or additional information and is always prompt in returning phone messages. I will continue to use his services whenever the need arises and I would recommend him highly."

Dr. Tim Wall
Wall Family Dentistry
Pewaukee, WI
I like the freedom to be able to pick and choose the variety of barter for my business and personal needs. IMS is a no-hassle and enjoyable program.

Anthony Grasso
Hot Spring Spas
Carson City, Nevada
"IMS is reliable, professional, and they do what they say they'll do. My office has forged many lasting relationships through the use of IMS because their members have the utmost integrity and reliability, just like IMS itself."

Richard Bakir
Excel Chiropractic
Las Vegas, NV
Luebbe Hearing Services, a recent member of IMS for nearly 2 years, received some attention from US Senator Sherrod Brown who gave special recognition for its business achievements and contributions to the community for its critical role in leading the region's future development. US House of Representatives Steve Stivers also praised it as "a pillar of our community - making it a better place to live." We are proud to have Luebbe Hearing Services in our network!

Barbara J Conley
Luebbe Hearing Services
Columbus, OH
Congratulations to Chef By Request, a member of IMS since 2011, for being the winner of several awards including being the 2018 pick from www.theknot.com for Best of Wedding Catering. They have also been chosen to receive the 2018 Couple's Choice Awards from Wedding Wire and the Small Business of the year Award. Chef By Request also continues its six year streak as being the Best Caterer according to Best of Naperville Magazine. Our compliments to the chef!

David Miller
Chef By Request
Lisle, IL
Barter has literally changed my way of spending money. Or, as I always tell all other traders, "Think barter before cash". I have been with IMS Barter for many years and though I take barter at all times I never seem to have enough in my account. I can always find something to spend it on. I use it for dental, chiropractor, physical therapy, theatre, car washes, all types of entertainment, flowers, restaurants to name a few.

Auria Soto
ChemDry Windy City
Harwood Heights, IL
An IMS member since 1994, The Inn At Lake Joseph has earned several awards and titles. It is rated by Fodor as the #1 Catskills destination for fall foliage, and it made the list of the top New York romantic inns and hotels on Resortsandlodges.com. In 2016, Trip Advisor gave it the Certificate of Excellence! The Inn is also the proud recipient of the New York State Assembly Certificate of Merit. It is no wonder that it was selected by New York Magazine as one of the 52 weekend escapes nationwide! Well done and keep it up!

Ivan Weinger
Inn At Lake Joseph
Forestburgh, NY
"I have used IMS Barter for around 10 years now and am very satisfied with the products and services we have received from their members. IMS has also helped me grow my business by introducing me to new customers. My broker is great and most helpful."
Michael J Weiderman Sr
Minuteman Press
Kirkwood, MO
IMS has allowed me to grow my personal and business activities. My broker has brought me a new stream of revenue that I could have never received without being involved with the barter system. The communication she provides allows me to keep cash in my pocket and expand my business activity.

Todd Ruedt
Grounds Maintenance Services, LLC
New Berlin, Wisconsin
Radio advertising is a great way to get my message out to my customers and to let new customers know what Merle Norman is all about.. The ability to use barter dollars for advertising is my main motivation for belonging to IMS. Even though there are other Merle Norman studios in the Milwaukee market, the advertising I do with my IMS barter membership makes mine the most recognized among them.
Renee Hitt
Merle Norman Cosmetics
Brookfield, Wisconsin
We are excited to hear about Lichtenberg Landscaping, a member of IMS since 2007, and their winning of the Angie's List Super Service Award! They were also voted Best in Cincy Magazine. Congratulations!
Steve Lichtenberg
Lichtenberg Landscaping Inc
Mason, OH
"I have worked with my IMS Barter trade broker since 2008. He has shown diligence and great people skills over the course of the last two years. He is a guy who makes things happen for you. I would gladly recommend him to anyone who is considering joining IMS."

Mike Cecil
CS Tactical Inc
Elk Grove, CA
IMS keeps my presses running when we have unscheduled printing press work, and I contact them for all my buying needs before I spend cash.
Rick Walker
Anchor Printing
Milwaukee, Wisconsin
"My family business Pasquale's Pizza has been working with them for over 10 years and have no complaints. We use the trade to get our equipment fixed, carpets clean and other needs. The reps are very helpful and all the businesses are local independent businesses. I highly recommend using them."
Anthony Francisco
Pasquale Pizza & Pasta House
Westerville, OH
The Denver office recently hosted a "Summer Mixer". We appreciate the efforts to keep our club engaged - especially during the covid era we are living. We setup a small "vendor booth" of our jewelry at the mixer - and we able to visit with our members and do some much needed "networking". We actually live 3+ hours away in the mountains (towards Aspen) - so sometimes it can be challenging doing our business "remotely". We appreciate our broker's efforts to help us do so. She is always responsive and strives to provide great customer service.

Jamie
Diamond Designs
Denver, Colorado
Dr. McCloskey, a member of IMS for almost 7 years, learned under the direct training of applied kinesiology pioneer Michael Lebowitz, D.C. Dr. Lebowitz's groundbreaking research into using applied kinesiology to assess food allergies, acute and hidden infections and nutritional deficiencies has helped thousands of patients around the world. Dr. McCloskey is a Module 1 Intern in quantum neurology®. His training also includes Dr. Feinberg's Neuromodulation technique and extensive training in clinical kinesiology and chiro+kinesiology (CPK). Such extensive training deserves some recognition! Well done, Dr Jeffrey McCloskey!
Dr Jeffrey McCloskey
Health Institute of Western Colorado
Grand Junction, CO
A member of IMS since 2006, Citizen Canine earned its spotlight on Angie's List by being voted Best in Chicago! You are doing a fantastic job keeping our canines happy!

Jolie Frabotta
Citizen Canine
Chicago, IL
Congratulations to Kurtis Barks, a member of IMS since 2012, for being named Business Person of the Year in 2017 by the Greater North County Chamber of Commerce! The business has also been involved with some charity work. "Here at Complete Auto Body & Repair, we work hard to volunteer and raise money for the Backstoppers of St Louis and Responder Rescue. Both charities work around the clock to provide support and assistance to our local fire fighters, paramedics, and police officers, as well as their families. Backstoppers works hard to provide support to the families of fallen policemen, firemen and EMTs throughout the St Louis area. backstoppersWhile Responder Rescue provides support to those first responders that have been injured in the line of duty and are unable to work. Thanks to the generous donations from local companies in the past, we have been able to raise a total of $150,000 over the past 13 years for these local charities. Through our efforts we raise awareness throughout our community to what these great charities do for our local first responders! We take pride in honoring and supporting those who protect and serve us each day!" We are happy to see this business doing so much for the community!

Kurtis Barks
Complete Auto Body and Repair Inc
Maryland Heights, MO
"We love being a member of IMS. Great service and lots of resources to help our company grow. Wonderful people to work with!"
Tracy Mays
Amaysing Meats
Johnstown, OH
We had a great time and the IMS accounts really delivered big! Loved the restaurants, comedy and the UTV trip to valley of fire. FANTASTIC. Bite card got us half off the V-show, was great. Would have saved us 20% at Cabo Wabo but I forgot to pull it out, oh well. Spending barter on Vacation, Fabulous! Thanks, for all your help and have a Great WEEKEND.

Stan Thomas
Magellan Marketing, Inc.
White, GA
Kurt Schmidt, a member entering his 5th year with IMS, was named the Kansas Small Business Person of the Year by the Small Business Association! Congratulations!

Kurt Schmidt
Picassos Pizzeria Inc
Wichita, KS
"My broker and the group at IMS at the absolute best! I've been in 3 trade organizations and it's not even close, IMS is the best."

Steve Davey
Big Step Marketing
Ballwin, MO
Congratulations to Richard M Colombik, a long-time member for over 31 years, for his many honors and awards, including Liaison to the Washington Office of the Internal Revenue Service - American Association of Attorneys-CPAs, Inc. IMS is proud to have Richard M. Colombik & Assoc.,P.C. as part of its network.

Richard Colombik
Richard M. Colombik & Assoc.,P.C.
Schaumburg, IL
"I started with IMS Barter in April of 2009, within 48 hours my broker was able to send me a handful of job bids. I've had no problem acquiring IMS dollars over the past years. I am able to spend the dollars wisely on dinners, advertising, and veterinary services. I most recently had my website upgraded by an IMS customer. I couldn't be happier. With the economy being difficult the last couple years, IMS has saved my business. I've managed to bank some money for those unforeseen incidents. IMS has also been a great way to get cash business as well. When we complete trade jobs, the trade members promote our business to their friends, relatives and other members in their community! My IMS trade broker works directly with us on all my jobs which helps me greatly, I always recommended IMS to my friends and family that can use their service. IMS is an essential part of our business! Thank you! "
Tony Tipton
Tee's Flooring
Galena, OH
I want to express my appreciation for the way you handle referrals. In all of my experience with past IMS representatives, we've had our business controlled by the reps. I love that you are free with who is potentially in need of our services so that WE can reach out to them, have that conversation with them of what they're looking for and what we can offer, and thus sell our own business in a way that works both for us and the customer. Because of that, we'll be able to utilize the IMS platform more frequently.
Nicole Vosburgh
Out of the Office Services Rochester
Rochester, NY
I have been enjoying IMS Barter for as long as I have been a consultant for Pampered Chef, about 10 years. As an owner of a two-family home, owned for rental purposes, I can testify that my barter bucks come in very handy. Whenever there is a plumbing or electrical issue at the property, I call one of the businesses in the barter directory and they handle the problem for me without cash changing hands or a credit card being swiped. Barter people are prompt, courteous and very professional. I have also had barter carpet installed and used barter bucks for furnace and air conditioning cleaning. Go IMS Barter!

Ellen Parker
Pampered Chef
Cincinnati, OH
The Beaver Run Resort and Conference Center is known for the best summer group activities and as a world class ski resort! Breckenridge, CO makes a perfect setting for such a resort. IMS is proud to have such a fine resort as a part of the network for more than 25 years!

Bruce Horii
Beaver Run Resort & Conference Cent
Breckenridge, CO
Get on up and dance in celebration for DJ Paulie Broadcasting, a member of IMS for almost 25 years, who was voted #1 DJ on the internet for the last 3 years. With its ability to improve your exposure and popularity on the web, it has gained its own exposure and popularity by being featured on the front page of the "Wall Street Journal", and being featured on just about every TV network including CBS, Fox, and NBC. It has also received several awards for various commercials, writing, and production. We are proud to shine a spotlight on this entertainer! Well done!

Paul Lis
DJ Paulie
South Windsor, CT
"What a pleasure it is to be a barter member with IMS. The staff is always helpful in any of my needs. Our IMS trade brokers are always polite. Keep up the good work!"

Larry Chisler
Forever Yours Jewelers
Modesto, CA
Give a round of applause to this construction, commercial, and residential clean-up and hauling business for receiving the Angie's List Super Service Award! Keep up the good work as you enter the fourth year of membership at IMS!

Jack Brendamour
Junk King
Cincinnati, OH
According to the Denver Business Journal, Denver Advertising, a member since 2003, is in the top 25 for largest advertising agency and the top 25 for fastest growing businesses. It also hosts one of the top 25 most powerful sales people according to the Colorado Business Journal. Denver Advertising was also able to feature the agency and create artwork for The Tonight Show! Now that's the way to get your face shown! What a fantastic job!
Mike Lash
Denver Advertising
Centennial, CO
"I have been a member for over 10 years and have made it a practice not to shop for my travel and business needs anywhere else but IMS Barter first. Not only is the staff easy to work with but the vast national client base has proven time after time to be honorable and trustworthy. I rather trade then spend the cash."
Howard P Sturman
Home Town Media Group, LLC
Portchester, NY
Booking travel through the IMS Travel Department was really easy. The staff is very knowledgeable and willing to explain everything to you and even help you make decisions on which resorts to vacation at. They kept me well informed of the booking process of how things were going in a timely fashion. It was the first time I've travelled using IMS and I can't wait to take another vacation.
Dan Teldeschi
F. Teldeschi Winery
Healdsburg, California
"I really enjoy working with IMS Barter. I am able to get additional sales that my company may not otherwise receive. Also, I am finding a lot of great ways to use the barter dollars. My company has used barter dollars to pay for marketing and advertising, an answering service, a lawyer, accounting services, maid service and more. I also use barter dollars personally for various things like restaurants, hotels, equipment rental, lawn care, etc. IMS has been having a customer appreciation day once a year that is a lot of fun. Also, there are various mixers to meet other members. Thanks IMS for doing a great job." Patrick Bautch owner of: Happy Day Carpet Care and FLOOD DOCTORS

Patrick Bautch
Happy Day Carpet Care
Waukesha, WI
The key to barter is to turn your trade dollars into cash-purchasing power. With IMS it's practically infinite - anything we used to buy with cash we can now buy with trade dollars. Our broker is great. She works hard for us. Almost anything we need, she finds. The biggest advantage to bartering is getting new business from people who otherwise would not have heard of our company.
Ken Vedder
National Binding Supplies & Equipment
North Aurora, Illinois
An IMS member since 2009, the Koro Sun Resort is a member of the Ensemble Travel Group and has been given the Triple A Four Diamond Award for its excellence. It was also given the Travelers Choice Award from Trip Advisor! Congratulations!
Jack Young
Koro Sun Resort
Ridgway, CO
"What I like about IMS barter: 1. The service. When I call looking for something or someone, my broker gives me an answer fast. 2. The additional business I receive. I have gained dozens of new and repeat customers through IMS. 3. The products, services, hotels, trips, etc…available to me. They are a great company to do business with."

Don Falk
B & K Bar Supplies
West Allis, WI
Star is an amazing broker. Our company has been with them for a few months and it is amazing. The perks are incredible. We just got a hotel and Summerfest tickets.
Armando Avalos
AMD Power Wash LLC
McHenry, IL
Rent My Island, a member of IMS for almost a dozen years, has been recognized by many cable TV networks for their unique style of rental properties in the Florida Keys and surrounding area. Most recently, they were featured on the nationally syndicated cable TV show Island Hunters on HGTV Network! Way to gain the fame!

Bob Rainek
Rent My Island Home.com
Marathon, FL
Atlas & Sons Paving, a member just entering its 17th year at IMS, is the winner of the Bethpage Best of Long Island contest for masonry in 2018. It was also nominated in 2019 for Best Paving Contractor, Best Mason, and Best Green Company in Long Island! Congratulations and keep the streak going in the upcoming 2020 year!
Ron Cianciulli
Atlas & Sons Paving Inc
Deer Park, NY
Did you know that in 1982, Charlie Robinson became the winner of Mike Royko's Chicago Ribfest? It was this victory that led to the opening of his restaurant and the bottling of his famous barbecue sauce! We are thrilled to have this restaurateur in our network since 1996!
Charlie Robinson
Robinson's #1 Ribs Inc.
Oak Park, IL
Tasty Donuts, entering their 3rd year of membership at IMS, won the Tennessee Valley's People's Choice Awards for Best Bakery in Best of the Best according to the Chattanooga Times Free Press. What a great way to be recognized for the capability to produce donuts at a high volume and the ability to customize each donut to meet an individual's needs! Keep up the good work!
Tony McInnis
Tasty Donuts
Chattanooga, TN
Wanted to say thank you for all your help. This month it was possible to do things for my family, my employees, and myself that would have been impossible to do without IMS.
Nathan Williams
Baseline Creative
Wichita, Kansas
The Refectory Restaurant, a member of IMS for almost 22 years, are the proud recipients of the AAA Four Diamond Award in fine dining and service excellence. This is a continuing streak racking up 24 years in a row. We offer our congratulations for your ongoing achievements!
Kamal Boulos
The Refectory
Columbus, OH
Hats off to Power Entertainment DJ Services, a member of IMS since 2006, for winning the Couple's Choice Awards and Bride's Choice Awards on WeddingWire! You've got it made!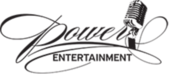 Steve Weinstein
Power Entertainment DJ Services
Gotha, FL
We started with IMS when we owned one hotel, and now have eleven. They have been a fabulous business partner for moving unsold inventory. Each time we buy and build another hotel, we add IMS as another marketing dimension for the hotel.
Todd Winkler
Holiday Inn & Suites
Madison, Wisconsin
Bartering has been very profitable for us. It enables us to buy goods and services that we ordinarily wouldn't because cash flow is tight at a particular time of year. So when we have to do things and the business demands it, it's nice to be able to go to IMS.

Dan Falotico
Budget Printers
Hartford, Connecticut
My needs are quite extensive as you can imagine, being an owner of two retail stores. I use barter for everything from carpeting to the alarm systems in my stores. I purchased signage and even my desks and chairs through IMS.
Michael Wolf
Bloomfield Bicycle
Bloomfield, Connecticut
Congratulations to In The Bag for being the recipient of the Readers Choice Award in 2018 by the Wichita Eagle local newspaper! They have been chosen as the best since 2010. Keep it going as you begin your 20th year at IMS and for many years to come!
David Coyle
In The Bag, Inc.
Wichita, KS
"My broker and the team at IMS are really easy to work with on all of our trade needs. We have made so many great connections over the years and our company has really benefited from our relationship with IMS."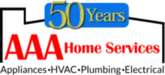 Daniel Walsh
AAA Home Services
O'Fallon, MO
I have been an IMS member since 2007. Since then, I have used my trade to gain buying power and grow my business. Throughout the years IMS has provided; advertising, window cleaning, shipping, computer related goods/services, restaurant supplies/equipment, employee incentive programs, Brewer Tickets, and much, much, more. My experience with IMS has been positive and I recommend it to any businesses looking to grow and prosper.

Randy Adler
R.P. Adler's
Madison, WI
Congratulations to the Blend of Seven Winery, a member of IMS for 6 years, for being the best winery of 2018 according to Reader's Choice Awards. They were also the runner up for best beer/wine carryout in the same year as well as the runner up for best event venue. On Facebook, they received a 4.9 rating, 4.5 on Yelp, and 4.9 on Google. No wonder it is ranked #5 in the list of Best Things to Do in Delaware referenced by Trip Advisor! Well done on your high rankings!
Sandi Weddington
Blend of Seven Winery
Deleware, OH
This establishment has not received any award, per se but has been recognized in a documentary, "The Lost Arcade" that can be viewed on-line. Referenced as "New York City's last great arcade", the documentary focuses on how the arcade became an 'essential crossroad for New York City gamers' under then owner, Sam Palmer, a Pakistani immigrant who bought the place in 1982. The arcade is now under the leadership of new owner, and our member, Lonnie Sobel. IMS is glad to have this establishment entering their 6th year of membership!
Lonnie Sobel
Chinatown Fair
New York, NY
A long time member of ours since 1989, the Accu-Vision Center was a winner for top pick in the optometrists category in the Daily Herald from Readers' Choice! Congratulations!

Dr. James Doherty
Accu-Vision Center, Inc.
Lindenhurst, IL
Congratulations to J103 for winning the Tennessee Valley People's Choice award! It was featured as the best local radio station in the Best of the Best Chagganooga Times Free Press newspaper as well! Let's keep it up in the 18th year of membership at IMS!
Bob Lubell
J103 WBDX / WLLJ
Chattanooga, TN
A member of IMS for more than 22 years, this bar and grille is highly frequented by Packer fans on game day. Sometimes, up to 10,000 people come through! It has also been recognized by many big name stars such as Kid Rock, Bill Murray, Spike Lee, Brett Farve, Bart Starr, and many more. Way to go on your rise to fame!
Amanda Watson
Stadium View, Inc.
Green Bay, WI
Barter is AWESOME. We love it! Our first thought, whenever we have a purchase to make for the office, is to check the IMS on-line directory. If we don't find the item that our company needs there, we contact our trade broker, who has always been able to assist us. We have spent our IMS trade dollars on copiers, printers, letterhead, business cards, truck lettering, business and personal travel, employee incentives, customer appreciation gifts and charitable donations. And to top it all off, IMS' travel department booked accommodations for us in Europe!!! Great stuff...
Michael Zygiel
Federal Telephone & Communications
West Bridgewater, Massachusetts
"My IMS Barter trade broker works hard to service his many clients, but we always feel special when he contacts us. He is always courteous, pleasant, and creative when it comes to solving our needs. I recommend him frequently."

Michael Loschke
IMC Consulting & Training
Modesto, CA
Congratulations to Sweet Baby Ray's Barbecue, Elk Grove, a member since 2007, for being the Daily Herald's Reader's Choice Top Pick!
Mike
Sweet Baby Ray's Barbecue Elk Grove
Elk Grove, IL
"Working with IMS Barter, I enjoy purchasing items that are close outs or discontinued items that I can donate to the homeless or semi-homeless. Most recently I made a purchase of 40 specially priced polo shirts that I donated. I also purchased a nice amount of close out toys for donation. Barter allows me to not only sell my jewelry, advertising, and piano lessons on trade, but it allows me the opportunity to give to charities. I am always looking for items from other Brokers."
Stacey Brooks
Stacey's Unique Boutique
Gahanna, OH
Great Company to work with! Very fun and friendly staff. Great systems and operations to connect with companies and enjoy meeting new people to help you and your business grow.
Paul Martin
Faithful Painting
Delaware, OH
I wanted to let you know how pleased I am with my broker. He is always helpful when I need information. I don't need his help very often but I when I do have a question he is always ready to assist. Many folks are quick to point out shortcomings to the management of companies but they often don't thank the management of those same companies when they receive good service. I have always gotten good service from IMS and in particular, my broker has been a credit to your organization. I just thought you should know.

William Greaney
Air Expressions, Inc
Arlington Heights, IL
"IMS barter is a great help to my business, I work with my broker who does a fantastic job of helping me out with anything I need."
Rex Rieger
Rex Rieger Landscaping Service Inc
Fenton, MO
I like the cost savings of barter for other services. There is a true savings in using barter.

Bill Drexel
Pampas Churrascaria
Las Vegas, Nevada
As an HVAC contractor our inventory is our manpower. IMS allows us to utilize our manpower fully, even when the cash side of our business is slow.
Ron Maier
KENRON Industrial Air Conditioning
Rochester, New York
I really like the IMS Marketplace. It's easy to navigate and find what you want to look at instead of stuff you don't want to look at.
Steve Dearlove
Dearlove Company
Thornville, OH
When you are in a retail business there is nothing better than word of mouth advertising. IMS has gotten me trade and cash business I would have never had if I didn't accept their card.
Joe Gallenberger
Warpdrive Music
Brookfield, Wisconsin
An IMS member since 1994, AAA Home Services has been a trusted home repair service company long before since 1970. They continue to win the Best Services Award from the St. Louis Post Dispatch newspaper. AAA Home Services has stood the test of time and their many years of service and awards speak for themselves! So proud to have this business within our network!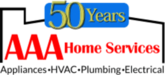 Jeffrey Probst
AAA Home Services
O'Fallon, MO
"I have had nothing but positive experiences with IMS Barter. Once you understand how the barter system works, you will love using it. It gets my recommendation!"
Kevin Redel
Forklift America
Bridgeton, MO
I have been a member of IMS since 1992. It has allowed me to consistently add 10% per year in new business to my overall sales.
Gary Martin
Harmony Press
San Jose, California
Barter through IMS has been one of the best business decisions I made. As a member I have been able to substantially grow my customer base. Also, the level of service I receive impresses me. The brokers are extremely helpful and respond promptly. I tell people that bartering my services through IMS not only helps me make money, but also help me spend it - with good advice on products, services, and availability from other IMS members.
Joe Novacek
Novacek Automotive
Wichita, Kansas
I want to boast on 2 levels for being an IMS Barter member! 1. I have found a great Doctor & Dentist & Chiropractor that are good friends as well. 2. But selling my product (wines) in the last 4 years during the economic downside. Thanks for 15 years as a very satisfied seller & buyer!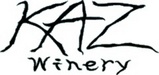 Richard Kasmier
KAZ Winery
Kenwood, CA
"My broker is fantastic. She always strives to give you 110 percent of her expertise."

Lisa Bowers
Lisa Bowers
Lake Forest, IL
"IMS Barter and my IMS trade broker have brought thousands of dollars of business into my chiropractic office. I have received one-on-one specific solutions to my needs and know that once I let my trade broker know what I want, he will get it for me."
Michael Dooley
Dooley Family Chiropractic
Modesto, CA
My company, Hartford Toner & Cartridge Inc. has been participating in a Barter Network for over 20 years. We have been a part of IMS since 2006. I have found bartering to be very beneficial for my company and me personally. I find IMS handles all of my needs because it is not only local but nationwide. Every year at Christmas I like to give my employees gift baskets and customers cookies. With IMS I am able to get unique and different treats every year because they have offices across the country. I have even been able to get all different types of wine too because of all the different California Vineyards that participate. I use local members on a continuing basis for carpet cleaning, linoleum/tile cleaning, power washing, pool chemicals, paper products, cleaning products, Maid service, artwork, signs for building and vehicles, detailing and maintenance of vehicles, window cleaning, catering, furniture for office and home, computers and monitors, photography, indoor/outdoor plants, mulch, lawn cutting and maintenance. The list goes on. When I have a need I call my broker to see if Barter can meet it. My children and I get annual eye check-ups and dentist visits. We have been going to the same offices for years. Both of my kids used barter for their braces, retainers, and invisalign. We have all gotten regular full body massages, haircuts and color. The Travel Dept at IMS is phenomenal!! They offer so many destinations that I can't wait to try. I took my kids and their friends to Fort Henry on Lake George. It was one of our best vacations and we can't wait to go back! My daughter's friend went back last year with a friend and spent cash. Which proves that barter business can lead to cash business!!!
Cathy Collins
Hatford Toner & Cartridge
Broad Brook, CT
Olivu426 gains its stardom through its unique items! A member since 2011, Caitlin has had her products featured in many news outlets and they have also been given out to celebrities in gift bags at the MTV Movie Awards as well as the Emmy's!
Caitlin Brotz
Olivu426
Sheboygan, WI
Being in the service industry there are times when we are very busy and other times that are slower. During our slower times we've been able to generate trade business instead of having our staff idle. TechAnalysts has also generated business from referrals given to us by happy IMS members to businesses who were not part of IMS – these referrals paid in cash and not trade. If you are a business of any kind, we would highly recommend learning how IMS can become part of your business and marketing mix.
Deb Hoffmann
TechAnalysts Inc
Waukesha, WI
I have the best broker in the business! Without him, I would not be with IMS.
Walter West
Key Magazine - This Week In Chicago
Chicago, IL
According to WSJ/Real Trends National Ranking by the Wall Street Journal, Young and Company CPAs LLP ranked 65th in the nation! It also made the cut for the CB International President's Premier Team. Way to go! Let's keep it up the good work as we enter the 10th year of membership at IMS!
David G Young
Young and Company CPAs LLP
Rochester, NY
You can be sure you are in good hands with the experts at the Crystal Rose for your Denver wedding or special event! They have been with IMS for just about 28 years, but they can help create a lifetime of memories for your event. Just minutes from Downtown Denver, over 21,000 people in Colorado voted the Crystal Rose The Best Place in Colorado to have a Wedding and Reception in the Rocky Mountain News People's Choice Awards. Congratulations!

Jay Byerly
Crystal Rose
Golden, CO
Congratulations are in order for the Cowabunga Bay Water Park, a one-year-old member of IMS, for being the Best Of Last Vegas Gold Winner in 2018 according the the Las Vegas Review Journal. Also in Things to Do, they were awarded bronze for Best Aquatics Facility/Water Park in 2017 and silver for Best Water Park in 2016. Terrific job!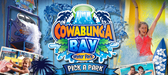 Sharaf Chenault
Cowabunga Bay Water Park
Henderson, NV
"IMS has a great offering of products and services and helps business owner preserve cash. It's also great for personal items and services and travel. I've been a member for about 15 years and I use it every month. They are great people too, really help look out for our interest. The make sure that the companies in the exchange treat each other fairly. Highly recommend giving them a try!"
Jeff Probst
AAA Home Services
O'Fallon, MO
Congratulations to The Palms Hotel for earning the Certificate of Excellence from Trip Advisor in 2018! They are also known to be a member of Small Elegant Hotels (SEH) International. Thanks for being with us for 4 years and keep up the fantastic work you are doing!
Laura Mercogliano
The Palms Hotel
Ocean Beach, NY
"Great service in the area. My broker always make a point to check in on us and see how things are going, and are always happy to help us out with whatever we need. Made a lot of new connections through the barter program, which is hugely beneficial for our business! Rule (3) is looking forward to a continued relationship with IMS Barter."

Scott Rogers
Rule 3
Pickerington, OH
So this is all I have to say about this Dentist and his staff: The kindest most professional group of people I have been around in a very long time! I look forward to going back for my cleaning! Thank You IMS!!!! Rebecca A Adams LMT CRMT Therapeutic Massage = Good Medicine. www.atmassagesaintcharles.com

Rebecca Adams
Adams Therapeutic Massage
St. Charles, MO
IMS has been a great vehicle to move unsold room-nights at our five all-suite hotels. We use this financial resource to expand our media budget and bring in more cash business.

Dan Fahrner
Sybaris
Arlington Heights, Illinois
My broker at IMS is great... He's like another sales person for me. I've been a member for years because IMS has taken the time to understand my business, and taken the time to show me how I can best use them. People willing to take the time - you don't find that easily out there these days. I spend our trade on anything we spend cash on. For instance, accounting is a big one.

Ron Kohl
K-Kom, Inc.
Lannon, Wisconsin
This spinal decompression physician was named the best in America by being peer-nominated and/or selected by the International Medical Advisory Board on Spinal Decompression. Dr. Girgis also received from them the Prestigious Back Pain Treatment Award! What a wonderful doctor to have in our network since 1996!

Dr. Carey Girgis
Back Pain Relief Ohio
Westerville, OH
"I've been with IMS for 8 years. I'm always amazed at the new clients that find me through IMS. I use the IMS dollars I have accumulated on items such as hotels, sports tickets, comedy clubs, restaurants, airline flights, dental care, Lasik eye surgery, carpet cleaning, duct cleaning, lawncare, and Christmas gifts. I haven't had to take money out of pocket for many years because I use IMS trade dollars for all this. When I talk with a business, I always tell them not to pass up a new way to get their name and products in front of new customers. IMS is a great way to do that."

Bob Viking
Viking Party Store
Portage, WI
Let this letter serve as our commitment to provide product to you ongoing, at least in the six figure range per annum. We have been pleasantly surprised at the range of products and services available to us. Having things available, however is only one component in your Industry, and the other is the professional attitude and care that the broker allocates to accounts. You have been the very best, always a good attitude, good times or bad and that is important to us. We recently had cause to pick up product in St. Louis, MO and your office was able provide trucking storage, forklift, driver, labor, accommodations, food and even a mechanic on trade, what a savings. Donna, thank you very much for your many considerations and may we be blessed to do business with you in the years to come. Best Regards, T.A. Shanklin Sr. Managing Member
T.A. Shanklin Sr.
Product Purchase & Sales LLC
Valley Head, AL
"H & S Asphalt, LLC has seen new customers as a result of IMS Barter. Many of them give us good referrals to their business associates and friends. All the IMS staff are very helpful with all transactions."
Van Harvey
H&S Asphalt, LLC
Bellefontaine, OH
New customers find us through our membership in IMS, and we use the trade dollars we earn from them to buy advertising to reach even more new customers. It's a great business relationship.

Leesa Hovey
Truax & Hovey
Liverpool, New York
"TechAnalysts was introduced to IMS Barter several years ago. It was probably one of the best business & marketing decisions we've made. IMS Barter has been an excellent source of referral business that we otherwise may not have had an opportunity to receive. During our slower times, we've been able to generate trade business instead of having our staff idle. Anytime we need to make a purchase, we check with our IMS trade broker to see if what we need is provided by an IMS member. We have also generated business from referrals given to us by happy IMS members to businesses who were not part of IMS – these referrals paid in cash and not trade. If you are a business of any kind, we would highly recommend learning about IMS to better understand how IMS and trade can become part of your business and marketing mix."

Deb Hoffmann
TechAnalysts Inc
Waukesha, WI
I have AC I am so happy. My son managed the transaction for me because of my work schedule. I am very happy they suggested some maintenance that I will schedule today. Thank You Lisa for always guiding me to the right IMS client/service that best meets my needs. I appreciate you!! Rebecca A Adams LMT CRMT
Rebecca Adams
Adams Therapeutic Massage
St Louis, MO
Jeffrey Jacobson, a member of IMS for more than 25 years, has been named "Super Lawyer" for the fifth time in a row in 2018, and he has been AV rated by Martindale-Hubbell for over 25 years. Jacobson is also listed in several biographies such as "Who's Who in America." "Who's Who in the World," "Who's Who in American Law," "Who's Who in Entertainment," "Who's Who of Emerging Leaders in America," and "Who's Who in the East" as well as many other domestic & foreign biographical works. That is quite a few amazing accomplishments!
Jeffrey Jacobson
The Jacobson Firm, P.C.
New York, NY
As you might expect, wonderful things come in small packages. We've found incredible benefits from IMS for our family and business.
Frane Franicevic
Sunce Winery
Santa Rosa, California
I have been trading for about five years, and it just keeps getting better and better. On trade I get clothing, jewelry, restaurants, travel, dental work, furniture, carpets, show tickets, spa services, office equipment and supplies, and more. I also get customers that I would not have had if I weren't an IMS member. My trade broker is very helpful. I highly recommend becoming a member.

David Kaminsky
David A. Kaminsky, P.C.
New York, New York
I just wanted to say thank you to you and your staff for all your help. As you know we have often struggled with trying to figure out what to use the barter for. Well, this move was a great reason to have a bank of credit and I am sure that we will need a little on the credit line to get all of this through. The moving company you recommended so far have been amazing to work with. They are sending a packing team Friday. The alarm company, the sign company, printing, etc. It has all been wonderful. We appreciate all that you do.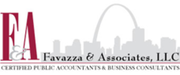 Amy Smith
Favazza & Associates
St. Charles, MO
Congratulations to the Cragnair Inn and Restaurant, a member just finishing their first year at IMS, for receiving the 2017 certificate of excellence from Trip Advisor and a 2012 Best of New England 'best seaside country inn' award! Truly breathtaking!

Greg Soutiea
Cragnair Inn and Restaurant
Spruce Head, ME
"Staff is very friendly and supportive in finding other members we could network. I would highly recommend."

Kevin Rose
Weathervane Kettle Corn
Granville, OH
Give a round of applause to Plaza Resorts, an IMS member for more than 10 years, for winning the 2018 Certificate of Excellence from Trip Advisor! Fantastic!
Robert Czyszczon
Plaza Resorts
St Petersburg, FL
"IMS has been a lifeline for business. It has facilitated both a print and radio campaign for one of my clients that they otherwise wouldn't be able to afford. In addition, employees at What's On/Highway Radio have reaped the benefits with products offered through their barter program, from printing services to apparel."
Barry Berlin
What's On Magazine
Las Vegas, NV
I turned to IMS when my company's accounting needs changed. As our needs grew, we did not want to continue to spend cash for our CPA of 30 years until we could assess our changing needs. IMS barter found us a barter CPA in our area who came to my home. They took the computers and boxes of accounting records and his team compiled 4 years of accounting records and financials. Once this was done, our cash-only CPA jumped back in and knocked out the tax returns just in time for us to claim a tax refund that more than paid for the CPA work. A year has passed and we are caught up and just had our best month in a long time. And IMS found us some new repeat customers who love our media placements for them too. We are excited to accept more Clients through IMS Barter and we are happy with the services they provide us. Rick Smith, CEO, News USA

Rick Smith
News USA
Bethesda, MD
"Becoming part of IMS barter program has been one of the best decisions we have made 15 years ago. We have developed a great share of customers and established amazing network with business owners. Last year we got married and used 95% of our trade towards wedding items such as ballroom, cake, dress, wedding planner, invitations etc. Could not be happier! We absolutely love our IMS trade brokers, they do amazing job! Thank you, IMS."
Daryl Burczyk
Market America
Oxford, WI
Pickett's Paving has been a member of the IMS exchange for over 10 years. Our experience with IMS has been very positive, as we have been able to provide services to many members, and then reinvest our earned trade to purchase services and goods, from all over the IMS network.

Leonard Pickett
Picketts Paving
Baraboo, WI
Resort Condominiums International (RCI) issued the Gold Crown Resort Award in January of 2017 and the Silver Crown Resort Award in December of 2014 to the Landmark Resort. The Landmark Resort, a member of IMS for over 10 years, was also named in Best of Door County 2013. In July of the same year, it received a AAA 3-Diamond Rating. Earlier in June of 2011, the Landmark resort also earned its Travel Green Wisconsin Certification. Congratulations on your several awards and titles!
Jeff Larson
Landmark Resort
Egg Harbor, WI
"I have been a part of barter for many years, I like the many goods and services I can utilize for business and personal needs. We saw how easy it was to make travel plans and utilize the IMS trade dollars in the many areas we wanted to go. I use my IMS dollars for many things - it's a good feeling to know that I am a part of something great!"
Arthur Singer
Optic Masters
Woodbury, NY
Paragon Printing opened for business in 2003, and IMS Barter is responsible for helping us get started successfully. Paragon Printing has used IMS Barter for office furniture, equipment, phone systems, computer networking, web design, travel, computer equipment, and more. IMS Barter works well for Paragon Printing, and can work well for any business that is interested in their bottom line.
Johnny Eagle
Paragon Printing
Chattanooga, Tennessee