I want to boast on 2 levels for being an IMS Barter member! 1. I have found a great Doctor & Dentist & Chiropractor that are good friends as well. 2. But selling my product (wines) in the last 4 years during the economic downside. Thanks for 15 years as a very satisfied seller & buyer!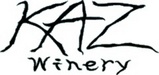 Richard Kasmier
KAZ Winery
Kenwood, CA
I have been a member of IMS since 1992. It has allowed me to consistently add 10% per year in new business to my overall sales.
Gary Martin
Harmony Press
San Jose, California
Booking travel through the IMS Travel Department was really easy. The staff is very knowledgeable and willing to explain everything to you and even help you make decisions on which resorts to vacation at. They kept me well informed of the booking process of how things were going in a timely fashion. It was the first time I've travelled using IMS and I can't wait to take another vacation.
Dan Teldeschi
F. Teldeschi Winery
Healdsburg, California
"Working with IMS Barter, I enjoy purchasing items that are close outs or discontinued items that I can donate to the homeless or semi-homeless. Most recently I made a purchase of 40 specially priced polo shirts that I donated. I also purchased a nice amount of close out toys for donation. Barter allows me to not only sell my jewelry, advertising, and piano lessons on trade, but it allows me the opportunity to give to charities. I am always looking for items from other Brokers."
Stacey Brooks
Stacey's Unique Boutique
Gahanna, OH
I'm more than happy with barter. It brings in new customers, providing incremental business that helps me pay for both business and personal expenses.
Bradley Ozinsky
Bradley's Jewelers
Liverpool, New York
I turned to IMS when my company's accounting needs changed. As our needs grew, we did not want to continue to spend cash for our CPA of 30 years until we could assess our changing needs. IMS barter found us a barter CPA in our area who came to my home. They took the computers and boxes of accounting records and his team compiled 4 years of accounting records and financials. Once this was done, our cash-only CPA jumped back in and knocked out the tax returns just in time for us to claim a tax refund that more than paid for the CPA work. A year has passed and we are caught up and just had our best month in a long time. And IMS found us some new repeat customers who love our media placements for them too. We are excited to accept more Clients through IMS Barter and we are happy with the services they provide us. Rick Smith, CEO, News USA

Rick Smith
News USA
Bethesda, MD
I like the cost savings of barter for other services. There is a true savings in using barter.

Bill Drexel
Pampas Churrascaria
Las Vegas, Nevada
Trade makes business sense for us. Trade allows us to use our workforce at near capacity. We are able to use trade for a wide variety of products and services for both business and personal use. We use trade nearly everyday.
Jay Ewy
Docuplex Graphics
Wichita, Kansas
I wanted to let you know how pleased I am with my broker. He is always helpful when I need information. I don't need his help very often but I when I do have a question he is always ready to assist. Many folks are quick to point out shortcomings to the management of companies but they often don't thank the management of those same companies when they receive good service. I have always gotten good service from IMS and in particular, my broker has been a credit to your organization. I just thought you should know.

William Greaney
Air Expressions, Inc
Arlington Heights, IL
IMS has brought us many new customers since 1990 that have since developed into regular diners at our restaurant. This strong and reliable word-of-mouth advertising has also brought us more new cash customers.
Bob Bode
Saluto's Restaurant
Gurnee, Illinois
Being in the service industry there are times when we are very busy and other times that are slower. During our slower times we've been able to generate trade business instead of having our staff idle. TechAnalysts has also generated business from referrals given to us by happy IMS members to businesses who were not part of IMS – these referrals paid in cash and not trade. If you are a business of any kind, we would highly recommend learning how IMS can become part of your business and marketing mix.
Deb Hoffmann
TechAnalysts Inc
Waukesha, WI
My company, Hartford Toner & Cartridge Inc. has been participating in a Barter Network for over 20 years. We have been a part of IMS since 2006. I have found bartering to be very beneficial for my company and me personally. I find IMS handles all of my needs because it is not only local but nationwide. Every year at Christmas I like to give my employees gift baskets and customers cookies. With IMS I am able to get unique and different treats every year because they have offices across the country. I have even been able to get all different types of wine too because of all the different California Vineyards that participate. I use local members on a continuing basis for carpet cleaning, linoleum/tile cleaning, power washing, pool chemicals, paper products, cleaning products, Maid service, artwork, signs for building and vehicles, detailing and maintenance of vehicles, window cleaning, catering, furniture for office and home, computers and monitors, photography, indoor/outdoor plants, mulch, lawn cutting and maintenance. The list goes on. When I have a need I call my broker to see if Barter can meet it. My children and I get annual eye check-ups and dentist visits. We have been going to the same offices for years. Both of my kids used barter for their braces, retainers, and invisalign. We have all gotten regular full body massages, haircuts and color. The Travel Dept at IMS is phenomenal!! They offer so many destinations that I can't wait to try. I took my kids and their friends to Fort Henry on Lake George. It was one of our best vacations and we can't wait to go back! My daughter's friend went back last year with a friend and spent cash. Which proves that barter business can lead to cash business!!!
Cathy Collins
Hatford Toner & Cartridge
Broad Brook, CT
So this is all I have to say about this Dentist and his staff: The kindest most professional group of people I have been around in a very long time! I look forward to going back for my cleaning! Thank You IMS!!!! Rebecca A Adams LMT CRMT Therapeutic Massage = Good Medicine. www.atmassagesaintcharles.com

Rebecca Adams
Adams Therapeutic Massage
St. Charles, MO
I have been enjoying IMS Barter for as long as I have been a consultant for Pampered Chef, about 10 years. As an owner of a two-family home, owned for rental purposes, I can testify that my barter bucks come in very handy. Whenever there is a plumbing or electrical issue at the property, I call one of the businesses in the barter directory and they handle the problem for me without cash changing hands or a credit card being swiped. Barter people are prompt, courteous and very professional. I have also had barter carpet installed and used barter bucks for furnace and air conditioning cleaning. Go IMS Barter!

Ellen Parker
Pampered Chef
Cincinnati, OH
"H & S Asphalt, LLC has seen new customers as a result of IMS Barter. Many of them give us good referrals to their business associates and friends. All the IMS staff are very helpful with all transactions."
Van Harvey
H&S Asphalt, LLC
Bellefontaine, OH
My needs are quite extensive as you can imagine, being an owner of two retail stores. I use barter for everything from carpeting to the alarm systems in my stores. I purchased signage and even my desks and chairs through IMS.
Michael Wolf
Bloomfield Bicycle
Bloomfield, Connecticut
As you might expect, wonderful things come in small packages. We've found incredible benefits from IMS for our family and business.
Frane Franicevic
Sunce Winery
Santa Rosa, California
I like the freedom to be able to pick and choose the variety of barter for my business and personal needs. IMS is a no-hassle and enjoyable program.

Anthony Grasso
Hot Spring Spas
Carson City, Nevada
"TechAnalysts was introduced to IMS Barter several years ago. It was probably one of the best business & marketing decisions we've made. IMS Barter has been an excellent source of referral business that we otherwise may not have had an opportunity to receive. During our slower times, we've been able to generate trade business instead of having our staff idle. Anytime we need to make a purchase, we check with our IMS trade broker to see if what we need is provided by an IMS member. We have also generated business from referrals given to us by happy IMS members to businesses who were not part of IMS – these referrals paid in cash and not trade. If you are a business of any kind, we would highly recommend learning about IMS to better understand how IMS and trade can become part of your business and marketing mix."

Deb Hoffmann
TechAnalysts Inc
Waukesha, WI
Wanted to say thank you for all your help. This month it was possible to do things for my family, my employees, and myself that would have been impossible to do without IMS.
Nathan Williams
Baseline Creative
Wichita, Kansas
I have AC I am so happy. My son managed the transaction for me because of my work schedule. I am very happy they suggested some maintenance that I will schedule today. Thank You Lisa for always guiding me to the right IMS client/service that best meets my needs. I appreciate you!! Rebecca A Adams LMT CRMT
Rebecca Adams
Adams Therapeutic Massage
St Louis, MO
I have been trading for about five years, and it just keeps getting better and better. On trade I get clothing, jewelry, restaurants, travel, dental work, furniture, carpets, show tickets, spa services, office equipment and supplies, and more. I also get customers that I would not have had if I weren't an IMS member. My trade broker is very helpful. I highly recommend becoming a member.

David Kaminsky
David A. Kaminsky, P.C.
New York, New York
I love barter and my kids love it. The first year barter was a little scary for me, thinking that it was not working out. I wasn't good at it like I am now. I didn't know all the avenues - how to spend it. Into my second year I was getting better and better at it, and now we spend faster than I can make it.

Kathy Kelly
Kelly Cleaning Services, Inc.
Warrenville, Illinois
Paragon Printing opened for business in 2003, and IMS Barter is responsible for helping us get started successfully. Paragon Printing has used IMS Barter for office furniture, equipment, phone systems, computer networking, web design, travel, computer equipment, and more. IMS Barter works well for Paragon Printing, and can work well for any business that is interested in their bottom line.
Johnny Eagle
Paragon Printing
Chattanooga, Tennessee
Barter through IMS has been one of the best business decisions I made. As a member I have been able to substantially grow my customer base. Also, the level of service I receive impresses me. The brokers are extremely helpful and respond promptly. I tell people that bartering my services through IMS not only helps me make money, but also help me spend it - with good advice on products, services, and availability from other IMS members.
Joe Novacek
Novacek Automotive
Wichita, Kansas
"Giving back is a true blessing; we feel incredibly fortunate to be able to donate toys to families in need. The only thing better than seeing the expression of a needy parent picking up a box of toys for their children, or the look on the child's face who expected no visits from Santa is teaching your own children to give. Words cannot express how thankful my wife Lindsey and I are for the opportunity to use our IMS barter account to brighten the lives of our community's Children."

Tyler Riehl
Rocky Mountain Promotional Products
Grand Junction, CO
I just wanted to say thank you to you and your staff for all your help. As you know we have often struggled with trying to figure out what to use the barter for. Well, this move was a great reason to have a bank of credit and I am sure that we will need a little on the credit line to get all of this through. The moving company you recommended so far have been amazing to work with. They are sending a packing team Friday. The alarm company, the sign company, printing, etc. It has all been wonderful. We appreciate all that you do.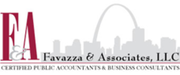 Amy Smith
Favazza & Associates
St. Charles, MO
I use trade every chance I get. The only time that trade would not be needed is if you never had any more seats to fill. To quit trade just because you're doing well now would be short-sighted.

Rich Wohn
Fireside Restaurant
Chicago, Illinois
Barter has literally changed my way of spending money. Or, as I always tell all other traders, "Think barter before cash". I have been with IMS Barter for many years and though I take barter at all times I never seem to have enough in my account. I can always find something to spend it on. I use it for dental, chiropractor, physical therapy, theatre, car washes, all types of entertainment, flowers, restaurants to name a few.

Auria Soto
ChemDry Windy City
Harwood Heights, IL
IMS has allowed me to grow my personal and business activities. My broker has brought me a new stream of revenue that I could have never received without being involved with the barter system. The communication she provides allows me to keep cash in my pocket and expand my business activity.

Todd Ruedt
Grounds Maintenance Services, LLC
New Berlin, Wisconsin
Radio advertising is a great way to get my message out to my customers and to let new customers know what Merle Norman is all about.. The ability to use barter dollars for advertising is my main motivation for belonging to IMS. Even though there are other Merle Norman studios in the Milwaukee market, the advertising I do with my IMS barter membership makes mine the most recognized among them.
Renee Hitt
Merle Norman Cosmetics
Brookfield, Wisconsin
Bartering has been very profitable for us. It enables us to buy goods and services that we ordinarily wouldn't because cash flow is tight at a particular time of year. So when we have to do things and the business demands it, it's nice to be able to go to IMS.

Dan Falotico
Budget Printers
Hartford, Connecticut
"I started with IMS Barter in April of 2009, within 48 hours my broker was able to send me a handful of job bids. I've had no problem acquiring IMS dollars over the past two years. I am able to spend the dollars wisely on dinners, advertising, and veterinary services. I most recently had my website upgraded by an IMS customer. I couldn't be happier. With the economy being difficult the last couple years, IMS has saved my business. I've managed to bank some money for those unforeseen incidents. My IMS trade broker works directly with us on all my jobs which helps me greatly, I always recommended IMS to my friends and family that can use their service."
Tony Tipton
Tee's Flooring
Galena, OH
I have been a member of IMS since 2006. I feel it was the best decision I have ever made concerning my business. My IMS dollars are great discretionary money that I can spend anyway I want. It gives me the flexibility to do things with my home, office, vehicles, and travel without taking cash out of my business. I have also learned that membership gives me new cash customers also. If I take excellent care of other IMS members then they will in turn send non IMS members that are their friends to me. So I think it is a WIN WIN for everyone.

Bill Clark
BC Electric
Covington, KY
New customers find us through our membership in IMS, and we use the trade dollars we earn from them to buy advertising to reach even more new customers. It's a great business relationship.

Leesa Hovey
Truax & Hovey
Liverpool, New York
One good thing I learned about trade was that trade brings new customers to our garage that we would never be able to bring in if we weren't doing trade. And even better, we can keep our technicians busy when we are slow.
Teno Garcia
San Jose Auto Service Inc.
Waukegan, Illinois
"I have been a member for over 10 years and have made it a practice not to shop for my travel and business needs anywhere else but IMS Barter first. Not only is the staff easy to work with but the vast national client base has proven time after time to be honorable and trustworthy. I rather trade then spend the cash."
Howard P Sturman
Home Town Media Group, LLC
Portchester, NY
Pickett's Paving has been a member of the IMS exchange for over 10 years. Our experience with IMS has been very positive, as we have been able to provide services to many members, and then reinvest our earned trade to purchase services and goods, from all over the IMS network.

Leonard Pickett
Picketts Paving
Baraboo, WI