At the beginning of each new month, we like to go back and see what the Top 4 Trades were from the previous month. This way, we know what our clients are looking for and how trade is helping them in their daily lives.
The Top 4 Trades from December were:
Radio Advertising
As you know, advertising is extremely important, especially now. Have you considered radio advertising? Well, you should. Even though radio advertising costs can range from $200 - $5,000 (cash mind you) a week depending on your location, it however, on average, sees that per every $1 spent in radio advertising, advertisers see $10 in sales. So if you invest that amount using your trade, you will not only be saving cash but bringing MORE cash in! Contact one of our Media Specialists today to see what radio opportunities are available in your area!
Direct Mail Advertising
Not ready for radio advertising? Try Direct Mail advertising! Its been found that direct mail recipients purchase 28% more items and spend 28% more money than people who don't get that same piece of direct mail. It's also shown that direct mail offers a 29% return on investment. Not to mention, direct mail has a quicker production turn around time than radio advertising. So if you want a quicker advertising method, try direct mail! Contact one of our Media Specialists to get started!
Artwork
Are looking for an upgrade in artwork around your home or office? Or looking to add more color to your walls? Artwork is always a great solution! But don't just get a mass-produced piece from a chain store, check out the Art Gallery on the IMS Marketplace! Get unique and beautiful pieces of art using your trade!
Flooring
The average cost of new flooring installation is $6 to $10 per square foot with some homeowners spending as little as $3 or as high as $18 per square foot depending on the materials chosen. But that doesn't always include labor costs and the cost to remove the old flooring. If you want to save some cash, use your Trade Dollars! Call your Broker and ask what flooring installation services we have in your area!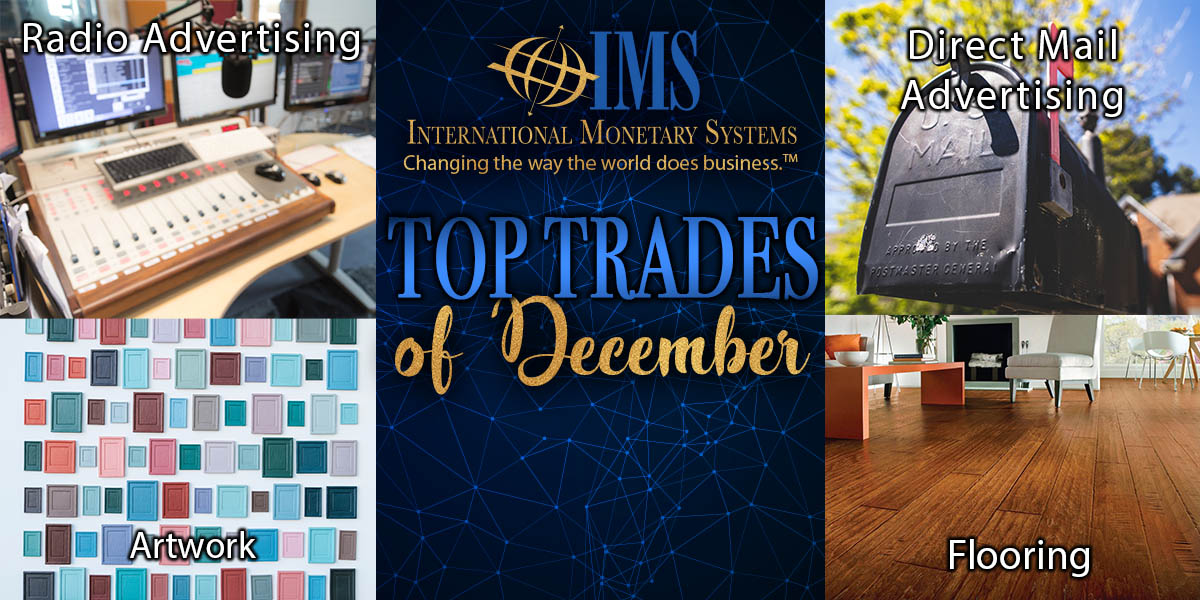 Isn't it amazing what trade can do for you?
If you are looking for something specific, don't hesitate to contact your IMS Broker today!