With the paperwork completed, the adventure begins. We schedule a weeklong training period, download software, forms and marketing material, and get plugged in. This is then followed with onsite support and training. We know you'll be anxious to get started right away.
Rest assured our franchise support team will be there with you every step of the way from enrolling your first client, to brokering your first big deal and beyond.
Speak with IMS
Partner with IMS
Sign up 10 members per month with 20% turnover rate
---

Lower turnover rate to 10%
---


30 Days
Complete the weeklong training period at the IMS Headquarters

Receive a week of onsite support and training at your new location

Obtain any necessary business license, permits or registrations from your state and/or municipality
Open separate bank account for your franchise

Obtain Federal Employer Identification Number if you incorporate or will have employees
90 Days
Within 90 days of opening your franchise, join one or more Chambers of Commerce and participate in other local business networking
1 Year
Have a goal of signing up at least 10 new members per month, with an expected initial turnover rate of around 15% - this rate reduces dramatically when your market reaches a critical mass.
Until you reach 100 members, your members will be brokered by an established IMS office while you focus on signing new members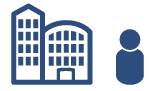 Upon reaching 100 members, hire your first broker to assist in the brokering of your 100+ accounts

2 - 3 Years
After achieving 350 members, hire a second broker to assist with the growing membership base

Achieve a critical mass and profit center in your area after 2-3 years and consider opening a second location

Disclaimer: Timelines and figures are meant as estimates and are do not indicate a guarantee. Please see the Franchise Disclosure Document or contact the IMS Franchise Team for full details.